Convert More Callers into Customers
Impress callers, save time, and grow your business with a dedicated receptionist team.
Their customer service is fantastic. I haven't worked with another company that's as responsive as them.
They don't sound like the typical reception service that I've used in the past. Abby is super cost-effective and I've recommended them highly.
They're very accommodating and easy to work with. Abby makes it easy for customers to reach us and it presents a good face for our company when people call.
Having them helped me greatly with being able to provide a higher level of customer service and everybody at Abby Connect has been wonderful.
Abby Connect is something that distinguishes me from my competitors.
Top-Rated Live Receptionist Services
Increase ROI Through Phone Calls

Prioritizing customer experience is proven to increase retention, satisfaction and revenue.

Save Time on Repetitive Tasks

Focus on what you do best and let us handle the busy work.

Be Available Whenever You're Needed

Don't let your clients hang up and call your competitors. Impress callers on their first interaction.

Employ Highly Trained Specialists

Grow your business with your own professional, reliable, and personable receptionist team.
Highly Trained
Receptionist Teams
Meet Jazmin
Receptionist | 3 years
Our resident artist, Jazmin, is a friendly and fun receptionist who loves working for Abby Connect because of our amazing management team.
Fluent in Both Spanish & English
Loves Drawing, Painting, Dancing & Cooking
Creates Online Video Make-up Tutorials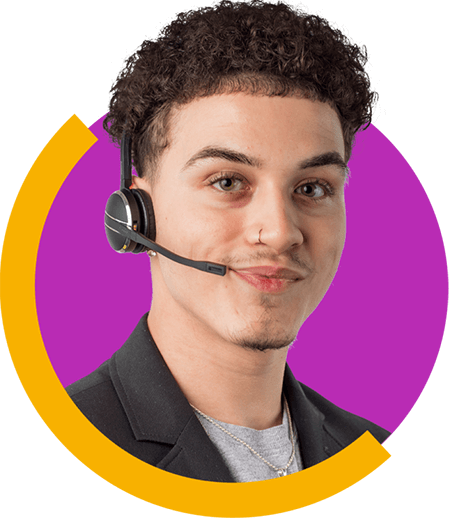 Meet David
Receptionist | 1 years
Our favorite New Yorker, this Brooklyn-born receptionist is good-humored, thoughtful, and smart as a whip.
Loves Making Funny Videos
His Favorite Movie is Home Alone
Survived the Cyclone Roller Coaster on Coney Island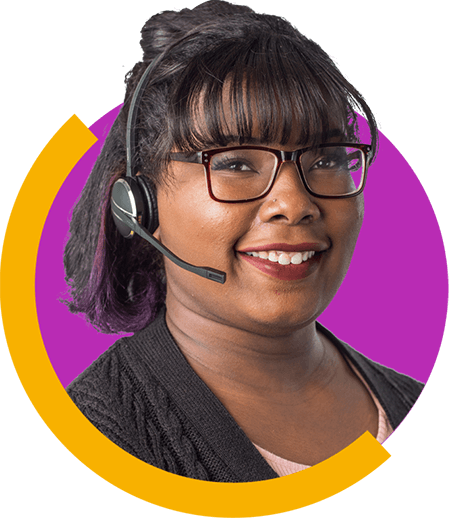 Meet Mariah
Talent Acquisition Specialist | 3 years
Our Talent Acquisition Specialist and singer, Mariah, loves the Abby Culture and helping grow our team.
Born and Raised In Las Vegas
Was In Choir For 8 Years
Favorite Superhero: Her Mom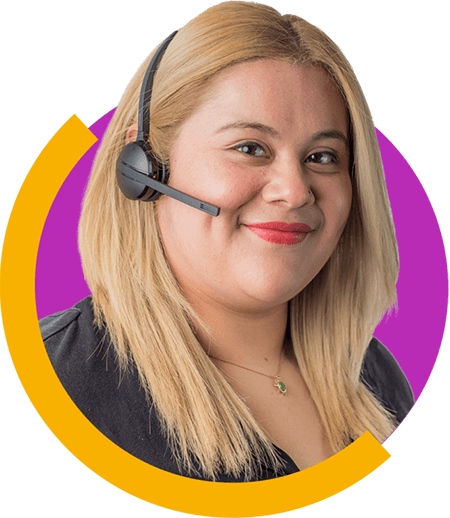 Meet Melissa
Answering Expert | 4 years
A Las Vegas girl, who once lived in Sweden, Melissa loves the work environment at Abby Connect and is a social butterfly.
Fluent in Both Spanish and English
Enjoys Working with Lawyers
Loves Karaoke, Traveling, and Hidden Coffee Shops
Highly Customized Customer
Experience Catered for Your Business
Dedicated Receptionist Team
Your assigned receptionist team truly becomes an extension of your business
Custom Answering Hours
From standard business hours to 24/7/365, we are here when you need us
Customized Client Intake
We gather what you need to qualify, prioritize & assist your callers
Appointment Scheduling
We can book appointments using a tool that integrates with Outlook & Google
Call Announcement & Transfer
Don't take a call you didn't want – we'll screen and announce all your calls
Bilingual Receptionists
We deliver exceptional customer experiences for your Spanish-speaking callers