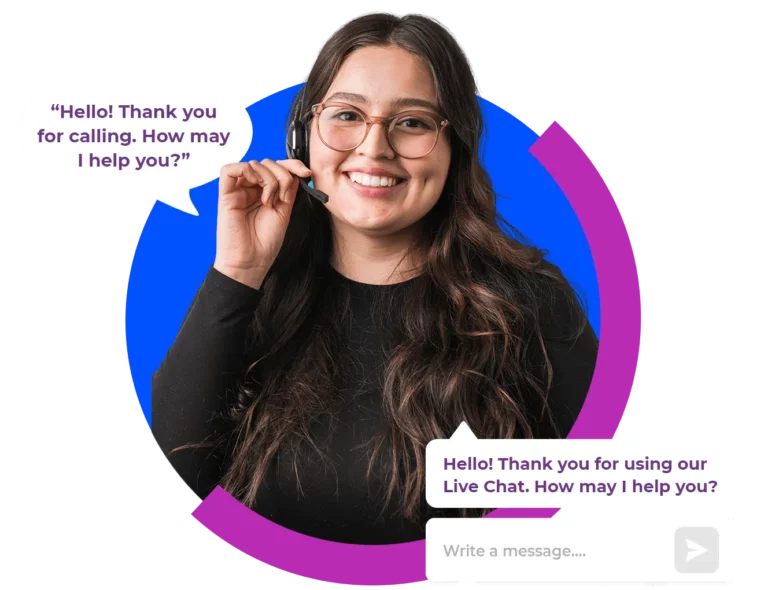 Their customer service is fantastic. I haven't worked with another company that's as responsive as them.
They don't sound like the typical reception service that I've used in the past. Abby is super cost-effective and I've recommended them highly.
They're very accommodating and easy to work with. Abby makes it easy for customers to reach us and it presents a good face for our company when people call.
Having them helped me greatly with being able to provide a higher level of customer service and everybody at Abby Connect has been wonderful.
Abby Connect is something that distinguishes me from my competitors.
Top-Rated Receptionist Services
Do What You do Best. We'll do the Rest.
Increase ROI Through Phone Calls & Live Chat
Prioritizing customer experience is proven to increase retention, satisfaction and revenue.
Save Time on Repetitive Tasks
Focus on what you do best and let us handle the busy work.
Be Available Whenever You're Needed
Impress callers and website visitors on their first interaction. Don't let your clients hang up and call your competitors.
Employ Highly Trained Specialists
Grow your business with your own professional, reliable, and personable receptionist team.
Highly Trained Receptionist Teams
Highly Customized Customer Experience Catered for Your Business
A.I.-Assisted Human Receptionist
Abby is more than a virtual receptionist service. Generate more revenue with 100% live answering and advanced features. 
Dedicated Receptionist Team

 

Custom Call Handling

 

Dedicated CSM & Abby Intelligence

 

Appointment Scheduling

 

Integrations & Solutions Engineer

 
Live Chat
Put the human back in the conversation and make meaningful connections with your website visitors.
Chat to Call
Automated Greetings
Pre Chat Form
Post Chat Survey
24/7 Support
Experienced Receptionists
for Every Type of Business