The Abby Way is Our Core
Our mission is to serve as a premium solution for clients' frontline team, consistently providing unparalleled customer-centric experiences.
Excellence
We take pride in our work and hold ourselves to optimal standards for delivering exemplary customer experiences.
Unity
We are a selfless and humble team. We depend on each other, foster creativity, leverage our strengths and have fun while doing it.
Integrity
We accept responsibility and ownership for ourselves and our work by being transparent and reliable.
Growth
Through innovation and creativity, we collaborate to solve challenges and advance our business.
Passion
Our love for what we do is personified through positive energy and authentic expression.
Inclusiveness
We are all accountable and we contribute to our overall success. Regardless of the title held, your contribution is an asset to the whole.
How We Got Started
Abby Connect is a family-owned business and while it has changed a lot over 15 years, family is still at it's core. Our founding family believes that exceptional customer service will ensure clients capture more opportunities and convert more prospects to clients. They also maintain that having tight-knit company culture which emphasizes team building and personal development, will extend into creating a better service for clients.
The Abby Way
We value our culture and encourage communication, growth, and teamwork by using our core values as a guide. We're professional, reliable, and relatable. Our team knows that connecting and empathizing on a personal level is the foundation for establishing trust and confidence within callers. With this in mind, we invest our time in making sure we embrace the human connection within this world of technology. We are committed to providing incredible experiences to both our team and our clients by using the power of the human connection.
Culture and employee satisfaction are of the utmost importance…
Culture and employee satisfaction are of the utmost importance to us here at Abby Connect. We spend the resources to keep our receptionists happy. In turn, they genuinely deliver a pleasant and sincere experience to your clients.

Nathan Strum, CEO


ABBY CONNECT
Nathan Strum
CEO | 16 Years
Gail Strum
Culture Director | 16 Years
Racquel Pankau
Abby Way Co-Director | 11 Years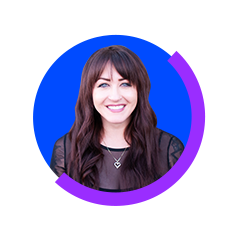 Marianne Mlechick
VP of Operations | 9 Years
Marlene Cosain
Abby Way Co-Director | 7 Years
Hope Holland
Sales Manager | 5 Years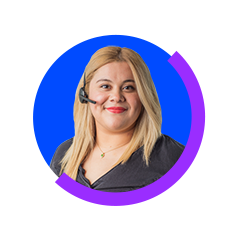 Melissa Monterrosa
Manager of Customer Success | 5 Years
Karla Alcazar
Receptionist Experience Manager | 3 Years
Holli Holland
Receptionist Experience Manager | 3 Years