ANSWERING SERVICE FOR CPAS
Better Than Your Typical Accounting Answering Service
Free up your in-office staff with a professional and reliable A.I.-assisted receptionist service for calls and live chats. 
They have been the best asset I have added to my business in years. The value is immeasurable. I recommend their services 100%.
We chose them based on reputation, price, and service offerings. Their attention to detail and timely communication are most impressive.
Having them helped me greatly with being able to provide a higher level of customer service and everybody at Abby Connect has been wonderful.
I'm a solo person in here and they're very vital for my business when I'm not here doing other things for the business.
There's been a huge reduction in stress for me and it has really helped me to focus on what's important rather than what's not important.
Customer service nowadays is pretty hard to find. That's what impresses me the most about Abby Connect – how focused they are on customer service.
A Team Accountants Trust and Recommend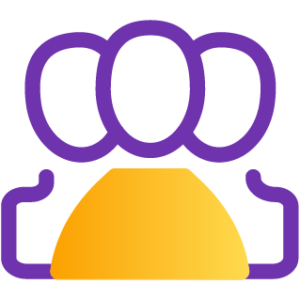 Dedicated Receptionist Team
Appointment Scheduling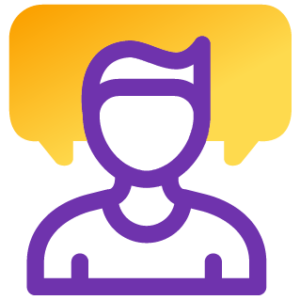 Bilingual Receptionists
Custom Call Handling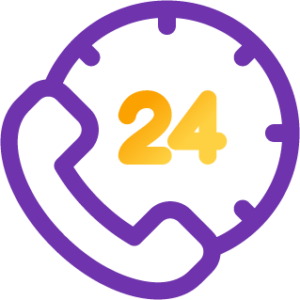 Custom Answering Hours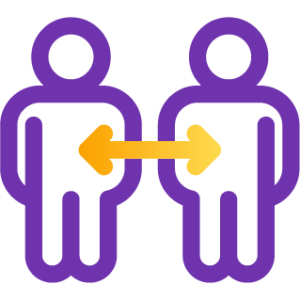 Call Announcement & Transfer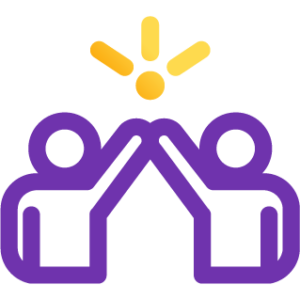 The Abby Proven Process
Answer FAQ's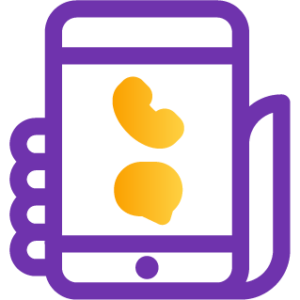 Call & Text from App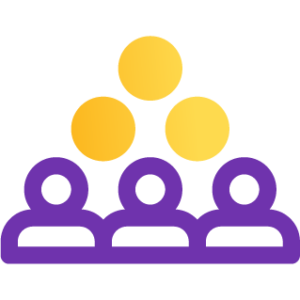 Abby Intelligence
Scheduled Update
At Abby Connect we bring together A.I. technology and client service experts, working out of our Nevada offices, to answer, transfer, take messages, and provide consistently excellent experiences for your clients. Your team will sound so good, your callers will think they're sitting at the front desk of your office! 
Scheduled appointments can mean the difference between a done deal or satisfying customer service, and a doubtful prospect. Your receptionist team can book appointments using a program that offers integrations with Outlook and Google. Call us for more details on your scheduling options.
We'll provide the same great service to your English and Spanish-speaking callers—helping you build trust with your clients, capture their business, and grow. 
Your Abby service is tailored to your, your firm, and your clients' needs. Set custom answering hours (or 24/7!), greetings, client intake, FAQs, transfer tunes, and call handling instructions. You're in the driver's seat—you decide when and how we answer, and we'll take it from there! 
We are always open to greet clients! Your team of receptionists can be available whenever you need them. Whether you require standard business hours, 24/7/365, or somewhere in between, we are here for you and your callers.
Don't get caught off guard with a call you didn't want. Your team of receptionists will screen all your calls. We will announce who is calling and why, and you can either accept or decline the call! Never take a call you don't want!
At Abby Connect we believe in creating excellent experiences, for you and for your callers! That's why we have the Abby Proven Process. Every single Abby client gets a dedicated Calibration Specialist, access to a Solutions Engineer, and a no-cost 14-day calibration period. Your dedicated CSM utilizes Abby Intelligence to continuously improve your experience. 
Clients and callers typically have questions. When you aren't available for a call to provide all the details, don't let your caller get frustrated waiting for answers. Your receptionist team can have information about common questions asked on hand to better help your clients and offer a much better customer experience.
The AbbyGO Mobile App allows you to make and manage your calls from anywhere! With the tap of a button, you can review your calls and receptionist messages in real-time, set your availability and call handling, make free outgoing calls from your business phone line, and send and receive texts. Managing your accounting firm remotely or on-the-go has never been easier.
Utilizing Abby Human Intelligence and Abby Artificial Intelligence (A.A.I), we proactively optimize your account, ensure consistent message quality, and provide key analytics and call insights. 
Have the flexibility to schedule multiple one-time or recurring live call handling rules on your account.
Saving Accountants Time & Money

Whether you're a one-CPA show or part of a small team, you get a customizable service loaded with the latest features. Every Abby client gets a dedicated team of 5-10 well-trained receptionists, empowered by A.I. technology, who will answer, transfer, take messages, schedule meetings, do intake, provide FAQs, and more. It's like getting 5 employees for a fraction of the cost of a single full-time staff member. We'll save you time and money, so you can focus on your cases and clients! 

Services Tailored to Your Accounting Firm
Every accounting firm operates in a different context, with unique processes and needs. That's why we don't believe in a one-size-fits-all solution. Our expert receptionists utilize cutting-edge A.I. technology and internal training and resources to provide a truly custom experience for you and your callers. 
A dedicated team who knows your practice

 

Customizable answer hours

 

Custom greetings, FAQs, and client intake

Ongoing optimization with Abby Human Intelligence

 
The Abby Proven Process
We're not your average accounting answering service. With the Abby Proven Process, we set your business up for long-term success. Every Abby client gets a dedicated Calibration Specialist, access to a Solutions Engineer to help them set up integrations, and a 14-day no-cost calibration period, during which we really get to know your business!  
Then, on an ongoing basis, you get a dedicated CSM, a consistent receptionist team, and access to Abby Intelligence for proactive account optimization. Our service, and your call answering, gets better every day.  
A Better Experience with Abby Intelligence
Abby Intelligence brings together human (Abby Human Intelligence) and A.A.I. (Abby Artificial Intelligence) to proactively optimize your account, improve call handling, and provide a consistent high-quality experience. Your dedicated CSM and receptionist team will utilize cutting-edge technology and our customer service expertise to continuously improve call handling for you and your callers! 
"They have been the best asset I have added to my business in years. I recommend their services 100%."
Abby Connect has been a true gift to me since last tax season. The professionalism and courtesy they extend is well reported by my clients. They have also given me so much more time to complete my work without being interrupted by phone calls. I truly think they have been the best asset I have added to my business in years. The value is immeasurable. I recommend their services 100%.
ANSWERING SERVICE FOR CPAS
Simple Pricing Built for the Accounting Firm
Start When You Are Ready.
No Contracts. Ever.
ANSWERING SERVICE FOR CPAS
Everything You Need to Know
How do I receive my messages?
Receive your messages where you want them. We can email them, send them as a text message (SMS) to your phone, and even send them as a pop-up notification to the AbbyGO mobile app.  We can also send them to multiple contacts in your company if you so choose.
What if I'm unavailable to take the call?
That's what we're here for! Whenever you are unavailable, Abby Connect virtual receptionists can take a message to send to you, offer callers your voicemail box, or try another contact you've designated at your organization. Psst, we can also transcribe your voicemails and send them directly to your inbox.  Regardless of the method, we're here to be customized to your business needs.  There are a lot of different options – just ask!
Can you make outbound calls on my behalf?
Need to confirm your appointments for the following workday? Have vital information you need to gather or relay to a client? Abby Connect virtual receptionists can help lighten your load. These calls are billed along with your monthly plan, and use your phone number as the outbound caller-ID. Our receptionists are able to make 8 outbound calls per hour and will respond to you with the outcome of each call.
Is there a long-term contract?
Not at all! Initially, you are able to cancel within the first 30 days without any notice. After those initial 30 days, we do require a 30 day cancellation notice to smoothly transition out of live answering your calls and website chats or messages.
What if I want to adjust my plan?
It's not a problem to adjust your plan, mid-service. Just give a quick call or email over to your account manager to make the switch. We'll prorate it for you.