EXPERIENCE THE ABBY DIFFERENCE
A.I.-Assisted
Human Receptionist Service
When someone calls the first person they meet needs to be a person. Abby Connect's A.I.-Assisted Human Receptionist Service is your 24/7 answering solution – a small, dedicated receptionist team working out of our Las Vegas offices to impress your customers!
Get Started with a 30-Day Calibration Period
I've received unsolicited compliments on the quality of our receptionist since we started using Abby Connect.
Their customer service is fantastic. I haven't worked with another company that's as responsive as them.
Abby Connect is something that distinguishes me from my competitors.
It allows me to shut off my phone and focus on writing a brief knowing that my clients at least have a person to talk to when they call.
Partnering with Abby has been incredibly positive. Everyone has commented on how personable my staff or the receptionist is.
I love the service. It helped free up a lot of my time. Whenever any of my clients call, they get a friendly person or a friendly voice.
They don't sound like the typical reception service that I've used in the past. Abby is super cost-effective and I've recommended them highly.
I'm a solo person in here and they're very vital for my business when I'm not here doing other things for the business.
I had a different live answering company before and Abby is far better, it's not even close.
Real humans backed by real good technology.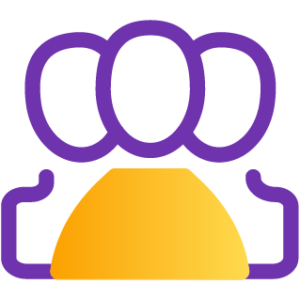 A Dedicated Receptionist Team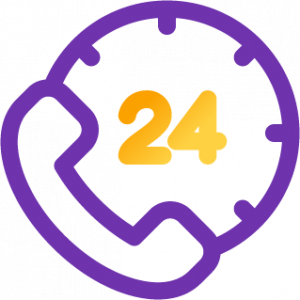 24/7 Coverage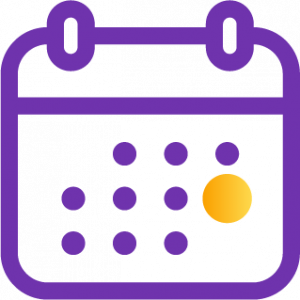 Appointment Scheduling
Custom Call Handling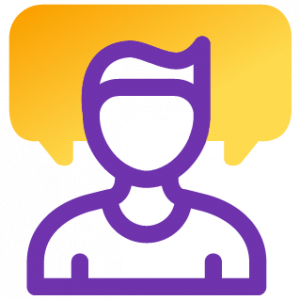 Bilingual Receptionists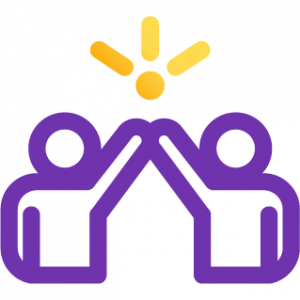 The Abby Proven Process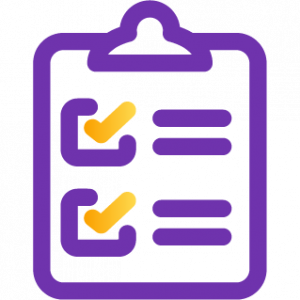 Abby Intelligence
With Abby Connect you get a dedicated team of receptionists, working out of our Nevada offices, who get to know your business. Your team of customer service experts is aided by A.I. and cutting-edge technology to answer, transfer, take messages, and provide consistently excellent experiences to your callers. 
With the AbbyGo app you choose when you receive calls, and when we answer, forward, and take messages. Receptionists can manage your phones 24/7, after hours, or whenever you choose!
You focus on the work at hand, we've got your admin covered. Your team of A.I.-assisted receptionists can schedule appointments on your behalf—integrating with Outlook and Google!  
Your Abby service is tailored to your, your business, and your customers' needs. Set custom answering hours (or 24/7!), greetings, client intake, FAQs, transfer tunes, and call handling instructions. Your receptionist team will sound so good, your callers will think they're in your office. 
We'll provide the same great service to your English and Spanish-speaking callers—helping you build trust with your customers, capture their business, and grow. 
At Abby Connect we believe in creating excellent experiences, for you and for your callers! That's why we have the Abby Proven Process. Every single Abby client gets a dedicated Calibration Specialist, access to a Solutions Engineer, and a 30-day calibration period. Your dedicated CSM utilizes Abby Intelligence to continuously improve your experience. 
Utilizing Abby Human Intelligence and Abby Artificial Intelligence (A.A.I), we proactively optimize your account, ensure consistent message quality, and provide key analytics and call insights. 
An Extension of Your Team

We're not a collection of dozens or hundreds of poorly trained agents working from make-shift home offices. Our A.I.-assisted receptionists and chat professionals are customer service experts based out of our Nevada offices. While we may be miles away, we get to know your business so we can sound like we're sitting at your front desk. When you work with Abby you get a team of 5-10 receptionists dedicated to your business and a customer success manager who:
Focus on non-stop customer care
Work with the best technology in our premier office space in Las Vegas
Trained on your business and your specific communication needs
Utilize Abby Intelligence (AI) to continuously improve your account and customers' experiences
The Person to Your People

At Abby Connect we know what your business needs because we've been there. We started as a small, family-owned business with a mission to create better, customer-centric phone experiences. That's why we do things the Abby Way – embracing human connection in a world full of bots and inboxes. Our AbbyGo app, Abby Intelligence, and proprietary technology are designed to ensure a real person is always answering your customers' call, and that call is always handled to your specific needs. We're real people using really good technology to really care for your callers and site visitors.

The Abby Proven Process
We're not your average small business answering service. With the Abby Proven Process, we set your business up for long-term success. Every Abby client gets a dedicated Calibration Specialist, access to a Solutions Engineer to help them set up integrations, and a 30-day calibration period, during which we really get to know your business!
Then, on an ongoing basis, you get a dedicated CSM, a consistent receptionist team, and access to Abby Intelligence for proactive account optimization. Our service, and your call answering, gets better every day.
A Better Experience with Abby Intelligence

Abby Intelligence brings together human (Abby Human Intelligence) and A.I. (Abby Artificial Intelligence) to proactively optimize your account, improve call handling, and provide a consistent high-quality experience. Your dedicated CSM and receptionist team will utilize cutting-edge technology and our customer service expertise to continuously improve call handling for you and your callers!  

LAW FIRM ANSWERING SERVICE
Everything You Need to Know About Abby Connect's A.I.-Assisted Human Receptionist Services
What are your hours?
Abby Connect is available whenever you need us. Our standard package includes live answering anytime between the hours of 5am-9pm PST weekdays, and 6am-6pm PST on weekends. If you need answering beyond those hours, no problem! We offer 24/7/365 as an add on.
How do I receive my messages?
Receive your messages where you want them. We can email them, send them as a text message (SMS) to your phone, and even send them as a pop-up notification to the AbbyGO mobile app.  We can also send them to multiple contacts in your company if you so choose.
Can I have my calls recorded?
We have revamped our call recording capabilities! Everyone now has the option to add call recordings to their account. This feature does require (by law) a quick message to callers that the call will be recorded. To activate call recording, reach out to your account manager or email [email protected].
What if I'm unavailable to take the call?
That's what we're here for! Whenever you are unavailable, Abby Connect virtual receptionists can take a message to send to you, offer callers your voicemail box, or try another contact you've designated at your organization. Psst, we can also transcribe your voicemails and send them directly to your inbox.  Regardless of the method, we're here to be customized to your business needs.  There are a lot of different options – just ask!
Do you have a mobile app? Where can I manage my account?
Yes, with the AbbyGO Mobile App, you will be able to manage your business calls and update your receptionist team as to your availability and call routing on-the-go. Our app also lets you call and text from your business phone, check your minute usage, and update your payment methods. For all other settings, our online Account Portal can be accessed from any computer or mobile device to review more details from your account including call logs, call recordings, messages logs, contacts, invoices, and more.
Can your virtual receptionists submit information to my CRM?
Abby Connect can send messages about your calls and caller information via email, text message, and AbbyGO mobile app. We customize your intake process and make sure we collect everything you need. We can also send that information directly into some CRMs directly or through our Abby Connect Zapier Integration. Review our Integrations and speak to your contact at Abby Connect for more information.