DENTAL OFFICE ANSWERING SERVICE
The Best Dental Answering Service
Free up your dental office staff with a dedicated team of human receptionists backed by A.I. technology. We'll take care of your calls and web chats, impress your clients, and win you business! 
I own a dental practice and we use Abby Connect as a solution to my receptionist not being able to answer the phone.
Without Abby Connect, we would be losing these people to other dental offices. Now, we're able to retain them.
I had a different live answering company before and Abby is far better, it's not even close.
I've tried other answering services in the past. Some were bad. Some were good, but Abby Connect is by far the best.
There's been a huge reduction in stress for me and it has really helped me to focus on what's important rather than what's not important.
We chose them based on reputation, price, and service offerings. Their attention to detail and timely communication are most impressive.
A Receptionist Team Dentists Trust and Recommend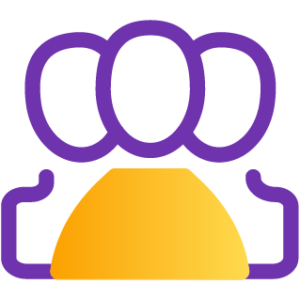 Dedicated Receptionist Team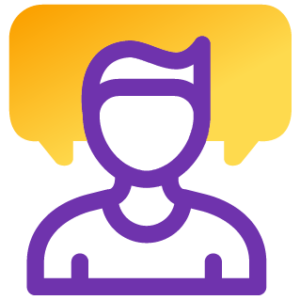 Bilingual & HIPAA-Compliant Answering
Customized Call Handling
The Abby Proven Process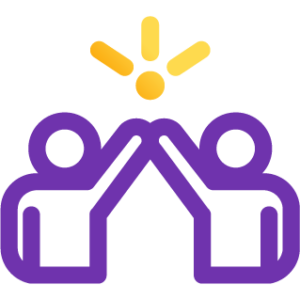 Dedicated Success Manager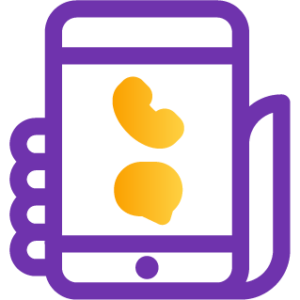 Call & Text from App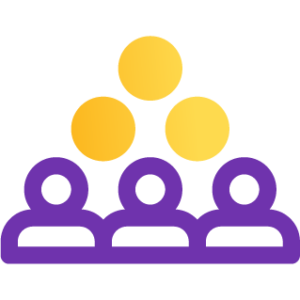 Abby Intelligence
We're your dedicated dental office answering serivce. At Abby Connect we bring together A.I. technology and customer service experts, working out of our Nevada offices, to answer, transfer, take messages, and provide consistently excellent experiences. Your team will sound so good, your callers will think they're sitting at your front desk! 
We'll provide the same great HIPAA-compliant service to your English and Spanish-speaking callers—helping you build trust with your clients, capture their business, and grow.
We don't expect your intake needs to be the same as the next practice. Your Abby service is tailored to your, your practice, and your clients' needs. Set custom answering hours (or 24/7!), greetings, client intake, FAQs, transfer tunes, and call handling instructions. You decide when and how we answer, and we'll take it from there!  
At Abby Connect we believe in creating excellent experiences, for you and for your callers! That's why we have the Abby Proven Process. Every single Abby client gets a dedicated Calibration Specialist, access to a Solutions Engineer, and a 30-day calibration period. Your dedicated CSM utilizes Abby Intelligence to continuously improve your experience. 
We take all the hard work out of your dental office receptionist operations. You will have a single person overseeing your Abby Connect account, who you can contact directly, and a Team Lead for your receptionists who help implement changes quickly and ensure your callers are receiving top-quality care.
The AbbyGO Mobile App allows you to make and manage your calls from anywhere! With the tap of a button, you can review your calls and receptionist messages in real-time, set your availability and call handling, make free outgoing calls from your business phone line, and send and receive texts. Managing your practice's phone calls remotely or on-the-go has never been easier.
At Abby Connect we bring together trained human receptionists and next-gen technology. Utilizing Abby Human Intelligence and Abby Artificial Intelligence (A.A.I), we proactively optimize your account, ensure consistent message quality, and provide key analytics and call insights. 
Saving Dental Offices Time & Money
We utilize excellent customer-service training and cutting-edge technology to provide your practice with the definitive list of premium receptionist features. Your team of 5-10 dedicated receptionists will answer, transfer, take messages, schedule appointments, do intake, provide FAQs, and more. It's like getting 5 employees for a fraction of the cost of a single full-time staff member.  
We'll save you time and money, so you can focus on the things that matter the most, like treating patients and addressing dental emergencies.  
24/7 Service Tailored to Your Dental Office
Every dental office operates in a different context, and our dental answering services are always customized to each practice's unique needs. At Abby Connect we bring together cutting-edge A.I. technology and customer service expertise to provide a truly custom experience for you and your callers.  
A dedicated team who knows your practice

 

Customizable answer hours

 

Custom greetings, FAQs, and client intake

 

Ongoing optimization with Abby Human Intelligence

 
The Abby Proven Process
We're not your average dental answering service. With the Abby Proven Process, we set your business up for long-term success. Every Abby client gets a dedicated Calibration Specialist, access to a Solutions Engineer to help them set up integrations, and a 30-day calibration period, during which we really get to know your business!  
Then, on an ongoing basis, you get a dedicated CSM, a consistent receptionist team, and access to Abby Intelligence for proactive account optimization. Our service, and your call answering, gets better every day.  
A Better Experience with Abby Intelligence

Abby Intelligence brings together human (Abby Human Intelligence) and A.A.I. (Abby Artificial Intelligence) to proactively optimize your account, improve call handling, and provide a consistent high-quality experience. Your dedicated CSM and receptionist team will utilize cutting-edge technology and our customer service expertise to continuously improve call handling for you and your callers! 

"without Abby Connect, we would be losing these people..."
Working with Abby Connect has been extremely positive. When we are not here and patients call, they're able to pick up the patient's information and send it to us through email. So without Abby Connect, we would be losing these people to other dental offices. And now, we're able to retain them.
DENTAL OFFICE ANSWERING SERVICE
Simple Pricing Built for the Dental Office
Start When You Are Ready.
No Contracts. Ever.
DENTAL OFFICE ANSWERING SERVICE
Everything You Need to Know About Dental Answering Services
What is a "receptionist minute"?
Receptionist Minutes begin from the time the call rings into our system and end when the call is transferred, or disconnected. They are billed and calculated in 30-second increments with calls rounded up to the nearest 30-second mark. The calculations exclude any potential hold time and message composition time, and you also won't be charged for any call under 6 seconds!
Do live receptionists answer all of my calls?
With pleasure! During your chosen service hours, one of our wonderful virtual receptionists will answer each and every call in a sparkling, lively and inviting tone.
How many receptionists will I have?
No one likes to reach a call center. This is why we only have a small, dedicated team of receptionists answering your calls. You and your callers will become very familiar with the receptionists answering your calls, as they will with you. They soon will truly become an extension of yourself and your business. Each team consists of 5-7 receptionists. The number of teams you are assigned will depend on how long you need us to be available:
Standard Business Hours – 1 Team
Extended Hours – 2 Teams
24/7 – 3 Teams
Do your receptionists speak Spanish?
Yes, fluently! Many of our receptionists are fully bilingual in English and Spanish, and are able to flawlessly handle your calls in either language. Every team features at least 2 bilingual receptionists who help build trust and confidence with your Spanish-speaking callers from their very first call.
Can you make outbound calls on my behalf?
Need to confirm your appointments for the following workday? Have vital information you need to gather or relay to a client? Abby Connect virtual receptionists can help lighten your load. These calls are billed along with your monthly plan, and use your phone number as the outbound caller-ID. Our receptionists are able to make 8 outbound calls per hour and will respond to you with the outcome of each call.