LAW FIRM ANSWERING SERVICE
The Top Answering Service for Attorneys & Legal Professionals
Convert more callers and website visitors to new clients with a dedicated team of professional virtual receptionists for your firm.
I've received unsolicited compliments on the quality of our receptionist since we started using Abby Connect.
Their customer service is fantastic. I haven't worked with another company that's as responsive as them.
Abby Connect is something that distinguishes me from my competitors.
It allows me to shut off my phone and focus on writing a brief knowing that my clients at least have a person to talk to when they call.
Partnering with Abby has been incredibly positive. Everyone has commented on how personable my staff or the receptionist is.
I love the service. It helped free up a lot of my time. Whenever any of my clients call, they get a friendly person or a friendly voice.
They don't sound like the typical reception service that I've used in the past. Abby is super cost-effective and I've recommended them highly.
I'm a solo person in here and they're very vital for my business when I'm not here doing other things for the business.
I had a different live answering company before and Abby is far better, it's not even close.
A Team Attorneys Trust and Recommend
Appointment Scheduling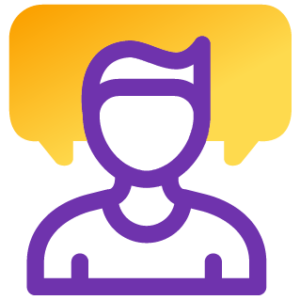 Bilingual Receptionists
Customized Client Intake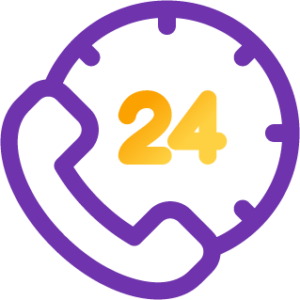 Custom Answering Hours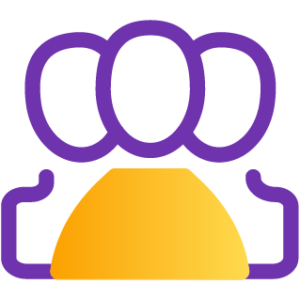 Dedicated Receptionist Team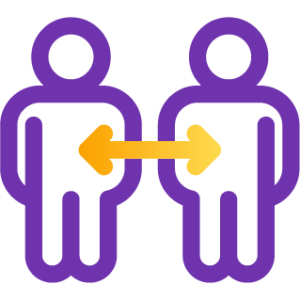 Call Announcement & Transfer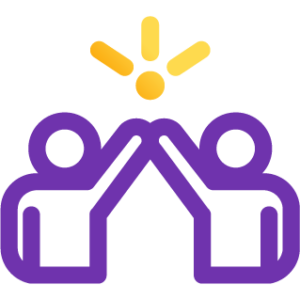 Dedicated Success Manager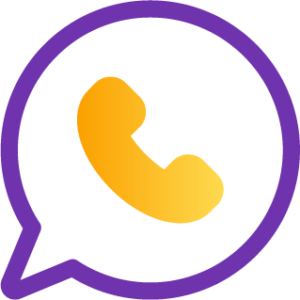 Voicemail Solutions
Custom Transfer Tunes
Answer FAQ's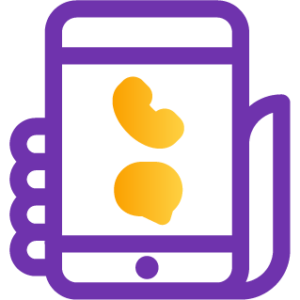 Call & Text from App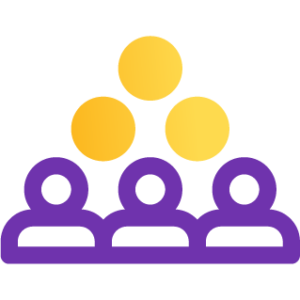 Unlimited Users
Scheduled Update
A scheduled consultation can be the difference between a done deal and a doubtful prospect. Your team can book appointments using a program that offers integrations with Outlook and Google. Call us for more details on your scheduling options.
Abby Connect helps you deliver exceptional customer experiences for your Spanish-speaking callers as well. Every Abby Connect team features bilingual receptionists who help build trust and confidence with your firm's Spanish-speaking clients from their very first call.
We don't expect your intake needs to be the same as the next firm's. Customize what information we gather, so we can ensure you have everything you need to qualify, prioritize and assist your current or potential clients! Through our CRM integrations, your Abby Connect receptionists can plug right into your existing workflows.
We are always open! Your team of law firm receptionists can be available whenever you need them. Whether your law office requires standard business hours, 24/7/365, or somewhere in between, we are here for you and your callers.
No one likes to reach a call center. This is why we only have a small, dedicated team of receptionists answering your calls. You and your callers will become very familiar with the receptionists answering your calls, as they will with you. They soon will truly become an extension of yourself and your law firm!
Don't get caught off guard with a call you didn't want. Your team of receptionists will screen all your calls. We will announce who is calling and why, and you can either accept or decline the call! Never take a call you don't want!
We take all the hard work out of your law firm's phone answering operations. You will have a single person overseeing your Abby Connect account, who you can contact directly, and a Team Lead for your receptionists who help make recommendations and implement changes quickly to ensure your callers are receiving top-quality care.
Prefer voicemails over written message? Not a problem! We offer custom voicemail solutions included in your plan. You can have one general voicemail box, or a box for each attorney or staff member. The choice is yours! We also offer voicemail transcription through IBM Watson.
Express yourself and your law firm through custom transfer tunes. Want to sound more professional, or more relaxed? There's surely a tune that fits you. You can choose one of our default tunes, or bring your own!
Clients and callers typically have questions. When you aren't available for a call to provide all the details, don't let your caller get frustrated waiting for answers. Your receptionist team can have information about common questions asked on hand to better help your clients and offer a much better customer experience.
The AbbyGO Mobile App allows you to make and manage your calls from anywhere! With the tap of a button, you can review your calls and receptionist messages in real-time, set your availability and call handling, make free outgoing calls from your business phone line, and send and receive texts. Managing your business remotely or on-the-go has never been easier.
Your call volume doesn't dictate your firm size. No matter what plan you are on and the size of your law firm, we can help. There is no limit to the number of team members you can have as contacts on your account and who can receive calls and communications from your legal receptionist team.
Have the flexibility to schedule multiple one-time or recurring live call handling rules on your account.
We Save Attorneys Time & Money

Our law firm answering service comes loaded with services, so that you can focus on building your new client base and growing your firm. With your dedicated legal answering service, you no longer have to waste time focusing on mundane and day-to-day office tasks.
With the money and time you save, you can deploy your resources to things that matter the most, like winning cases. Opt for our attorney answering service and notice how quickly your firm becomes agile and efficient.
Services Tailored to Your Law Firm

Every lawyer's office operates in a different context, and our solutions are always tailor-made and customized to each law firm's needs. Right from the frequency and timings of the phone calls received, our virtual receptionist service can customize the style and content of the

Service Clients in Both Spanish and English
Trained on Your Service Offerings
Obtain Accurate Information on the First Call, Not the Return Call
24 Hour Live Answering Service for Calls & Live Chat

Being available is important for improving your firm's customer service experience, especially in the fast-paced, competitive world we live in.
We want to ensure that you never miss an incoming call or live chat again, which is why we offer custom answering hours. From standard business hours to 24/7/365, our virtual receptionists are answering your calls and live chats when you need them.
Trust Your Calls & Live Chat with the Best Live Answering Service

Represent your firm right with the most professional and reliable lawyer answering service in the industry. There are plenty of options, but Abby Connect is the best answering service for attorneys.

All Receptionists Attend Weekly 1-on-1 Meetings
Success Manager's & Receptionist Development Leaders Ensure Top Quality
Our Focus is Non-Stop Customer Care
"I hear from other lawyers and clients that the person who answered my phone was wonderful"
When I was getting ready to fire my old service, I did some research on the internet and Abby Connect kept popping up in my search results. Abby has been very reliable and they follow my instructions. They do what they say they can do and I pay them a premium for 24/7 coverage while the other company overpromised and under-delivered…

Abby's principal job is to answer my phone promptly, pleasantly and get me information so that I could get back to the people. They do it 24/7/365 which is what I need. In exchange, I pay them a hefty fee but I don't burden the receptionist with doing client intake or asking a thousand questions because it is better for me to sift through that. I try to be a low maintenance client and they are fairly responsive. So, once they set up, the process was over. I had a few clarifying questions but I try not to bother them and I don't want them to bother me. I just pay them for what they do. Abby Connect is something that distinguishes me from my competitors. I want people to like me and I got two compliments on my receptionist since I have been with Abby. I highly recommend them.
LAW FIRM ANSWERING SERVICE
Simple Pricing Plans Built for the Law Firm
Start When You Are Ready.
No Contracts. Ever.
LAW FIRM ANSWERING SERVICE
Everything You Need to Know About Lawyer Answering Services
What are your hours?
Abby Connect is available whenever you need us. Our standard package includes live answering anytime between the hours of 5am-9pm PST weekdays, and 6am-6pm PST on weekends. If you need answering beyond those hours, no problem! We offer 24/7/365 as an add on.
How do I receive my messages?
Receive your messages where you want them. We can email them, send them as a text message (SMS) to your phone, and even send them as a pop-up notification to the AbbyGO mobile app.  We can also send them to multiple contacts in your company if you so choose.
Can I have my calls recorded?
We have revamped our call recording capabilities! Everyone now has the option to add call recordings to their account. This feature does require (by law) a quick message to callers that the call will be recorded. To activate call recording, reach out to your account manager or email [email protected].
What if I'm unavailable to take the call?
That's what we're here for! Whenever you are unavailable, Abby Connect virtual receptionists can take a message to send to you, offer callers your voicemail box, or try another contact you've designated at your organization. Psst, we can also transcribe your voicemails and send them directly to your inbox.  Regardless of the method, we're here to be customized to your business needs.  There are a lot of different options – just ask!
Do you have a mobile app? Where can I manage my account?
Yes, with the AbbyGO Mobile App, you will be able to manage your business calls and update your receptionist team as to your availability and call routing on-the-go. Our app also lets you call and text from your business phone, check your minute usage, and update your payment methods. For all other settings, our online Account Portal can be accessed from any computer or mobile device to review more details from your account including call logs, call recordings, messages logs, contacts, invoices, and more.
Can your virtual receptionists submit information to my CRM?
Abby Connect can send messages about your calls and caller information via email, text message, and AbbyGO mobile app. We customize your intake process and make sure we collect everything you need. We can also send that information directly into some CRMs directly or through our Abby Connect Zapier Integration. Review our Integrations and speak to your contact at Abby Connect for more information.