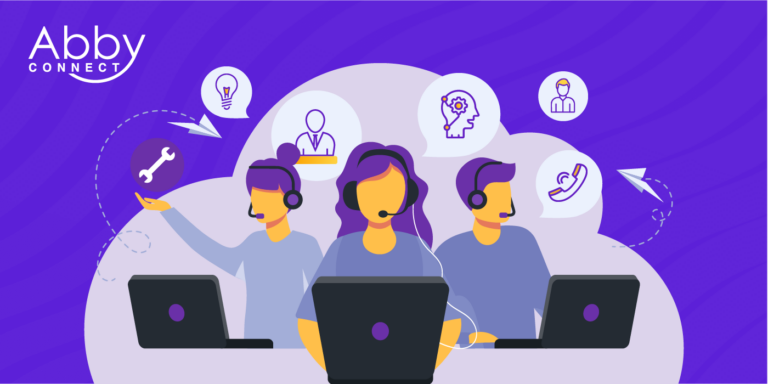 We all understand the power of a first impression. Whether someone is forming their opinion based off of an office they walk into or a call over the phone, you only have so much time to make sure your first impression is unforgettable. The goal is to leave people better than you found them. Someone should get off the phone and feel that speaking with you enhanced their mood and was the best decision they could have made. The key here is to give.
#1 Give a Warm Smile
The tone in which you pick up every call matters. A caller should always hear your smile over the phone. Keep your mindset on making someone's day better just because they spoke with you. A smile and an adaptive tone help accomplish that. Our businesses don't exist without clients. So, as tough as your day might be, try to be grateful that someone chose to call your office and view their call as an opportunity to help them out. As Dolly Parton says, "If you see someone without a smile, give them yours."
#2 Give Them Your Undivided Attention
One of my favorite quotes by Theodore Roosevelt is, "People don't care how much you know until they know how much you care." Welcome the caller and sound as if they're all that matters now. If you're a solopreneur, a receptionist, or simply manage all incoming calls, you might be rushed to get the caller off the line so you can complete another task. Trust me, they can feel it!
A caller can feel when you're in a hurry. Who wants to speak to someone that makes them feel like a bother? Your caller should never sense that they are less important than anything else in your world.
It's human nature to care about ourselves and how people make us feel. If the caller's next call is to your competitor and your competitor makes them feel more important, your first impression might not have helped you win that business.
#3 Give a Listening Ear
Make your caller feel valued by lending them a listening ear. Callers want to be heard. They want to know that their call matters and that you can help them. Use your active listening skills to listen to their needs. By listening attentively and providing the caller your full attention, you give yourself a better opportunity in understanding the caller and their situation, which allows you to ask great questions and take great notes.
Stephen R. Covey has famously said, "Most people do not listen with the intent to understand; they listen with the intent to reply." Ask yourself, what the caller seems to need, what's important to them, and how you can add value to them. Don't just wait for your turn to speak.
#4 Give a Human Connection
With the world's shift to automation, the most powerful tool you have is the power of human connection. The human voice and human connection are irreplaceable. As Celinne Da Costa said in an interview with Thrive Global, "Human connection is the new premium."
What sets a company apart is the ability to connect and empathize with their callers. Put yourself in the caller's shoes. How would you feel if you were going through their situation? What would you want to hear? What would make or break your experience, or simply brighten your day a little? You'd be surprised how much the slightest thing can change the course of someone's day. The key is acknowledgment and reassurance. Acknowledge your caller's feelings and reassure your callers that you can see their point of view and that they're in great hands.
What are First Impressions in Customer Service?
In customer service, the first impression refers to the initial interaction between a customer and a customer service representative or the overall impression a customer forms about a business based on their initial contact. It sets the tone for the entire customer experience and can significantly impact the customer's perception of the company. 
First impressions are formed based on various factors, including:
Attitude and behavior of the

customer service

representative

Timeliness of the response

Level of professionalism 

Ability to address the

customer

's needs effectively
A positive first impression can establish trust, confidence, and satisfaction, while a negative first impression may lead to customer dissatisfaction, mistrust, and a poor overall customer experience. Therefore, customer service professionals strive to make a positive first impression by demonstrating attentiveness, empathy, competence, and a willingness to assist, ensuring a strong foundation for successful customer interaction.
First Impressions With Abby Connect 
Remember, you always make the first impression, but it's within your power to make it a positive one. Whether you are looking for a legal answering service or a dental answering service, you can count on Abby Connect to make sure your customer service is unforgettable. Try small business answering service out for 14 days to see how we can free up more billable hours for your team and help you serve more clients!
Sources: 
Penske, T. (2019, February 21). Why human connection is key to a successful business – Thrive Global. Thrive Global. https://community.thriveglobal.com/why-human-connection-is-key-to-a-successful-business/